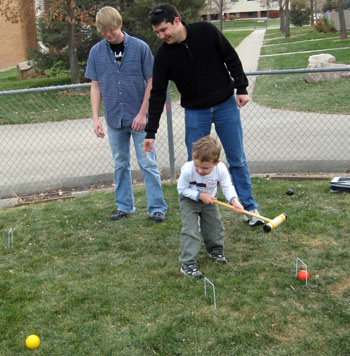 This was the first time I had ever seen croquet.
I really enjoyed playing.
---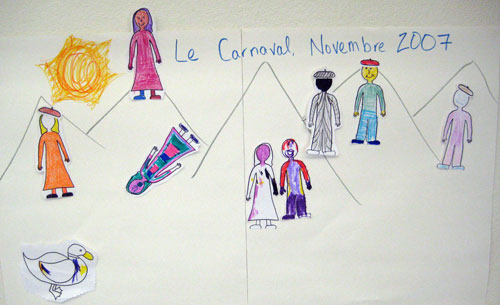 I contributed to the community poster at French Camp.
My guy is the one on the far right in purple, pink and blue shoes.
---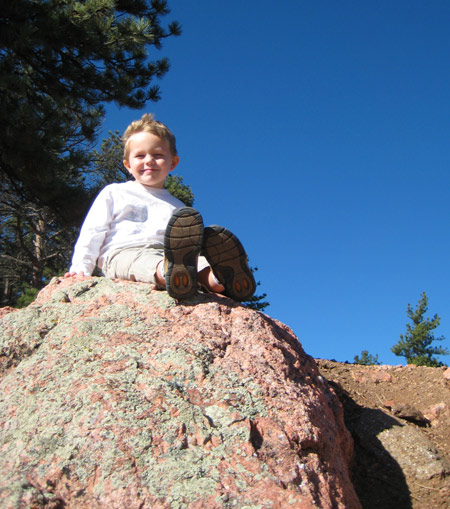 That's me at Horsetooth Rock! Yeay! I climbed really well that day.
---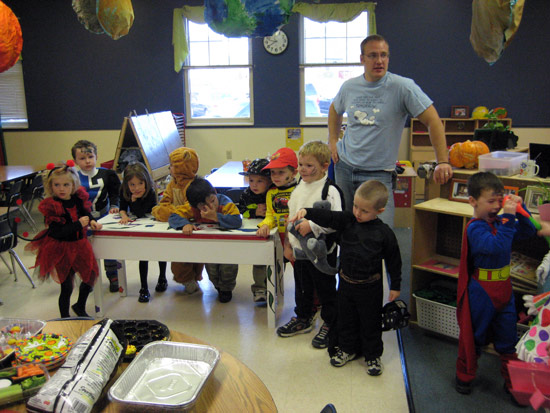 I'm in that line of kids... this is in my new class, my teacher is Tim.
---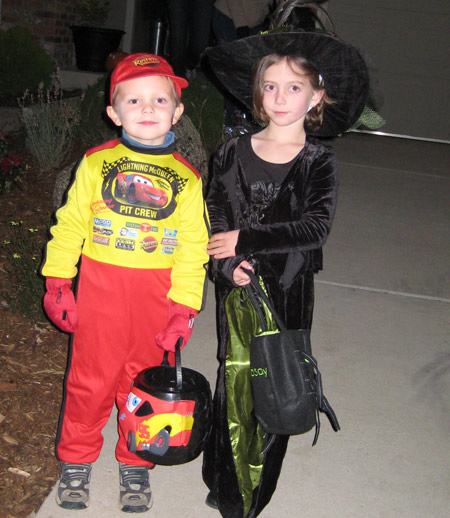 My cousin and I in Lewisville Colorado on Halloween.
---
Justin sings
---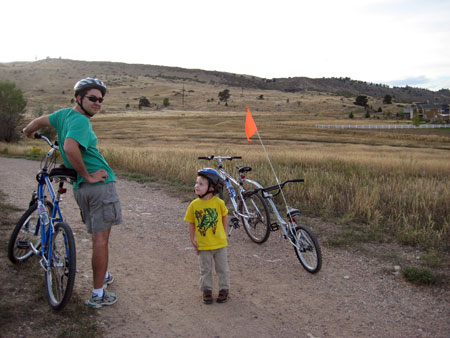 I got this new bike that attaches to my mom's... this way we can go really fast and ride up dirt trails. I loved this ride, we zoomed down the hill really fast. I shouted to my mom "Do you feel the wind?!!".
---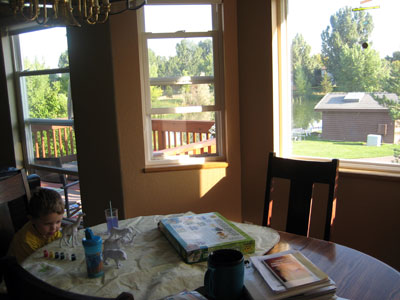 I call this place Gary's House, because we're renting this house from a man named Gary. I like this place, it backs up to a park and its really comfortable.
---
Back
Next