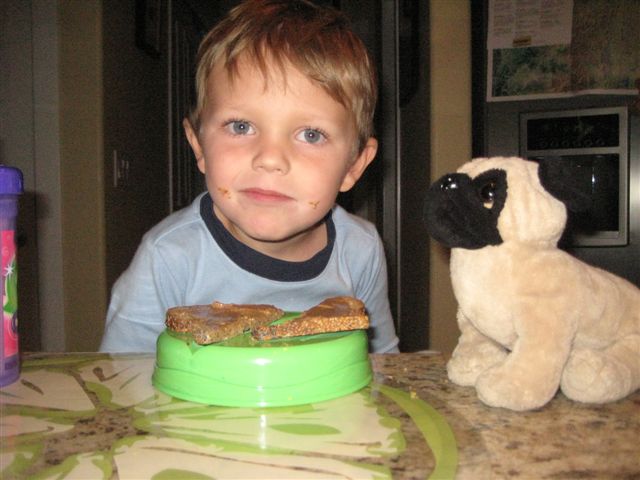 ---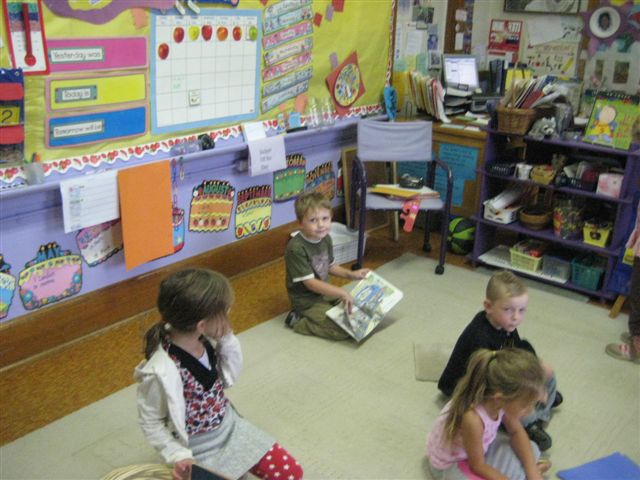 ---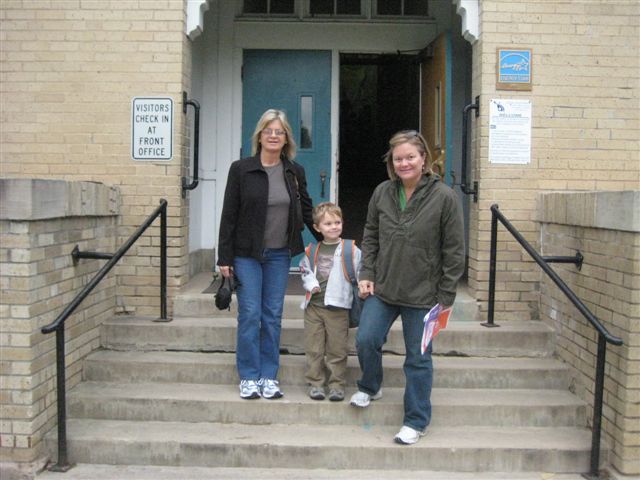 ---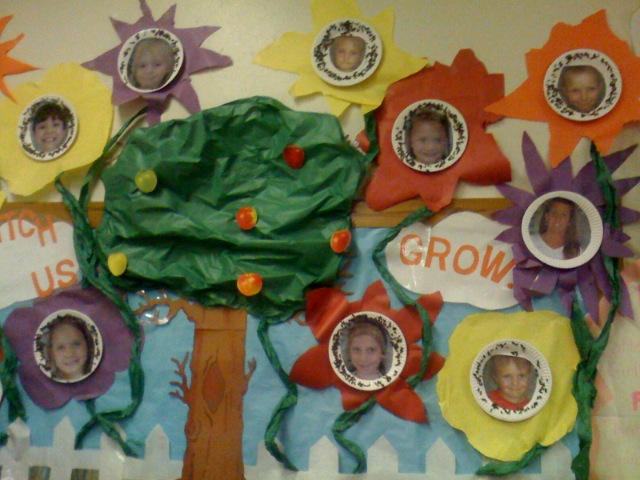 My face is up on my Kindergarden classroom wall- I'm in the yellow flower on the lower right of the picture.
---
I took many trips this summer- I've been to Washington DC for the Fourth of July, Chicago for Venetian Night, and I spent a long weekend in Glenwood Springs Colorado, and another in Estes Park Colorado.
After all that traveling I had a birthday party for my 5th birthday!
I'll do my best to post more often :-)
-Justin
---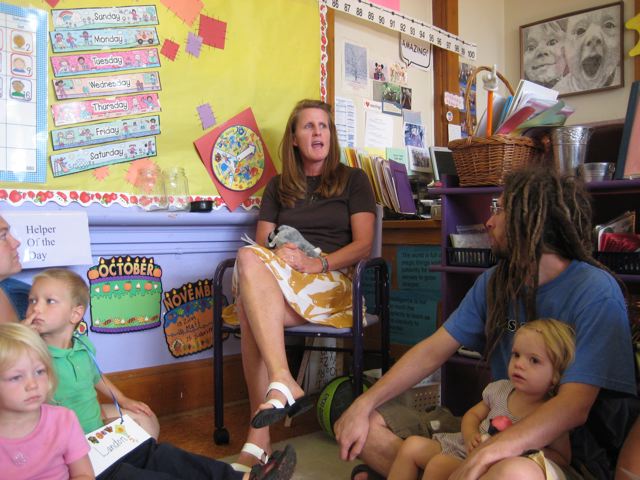 Miss Julie on our first day of Kindergarden.
---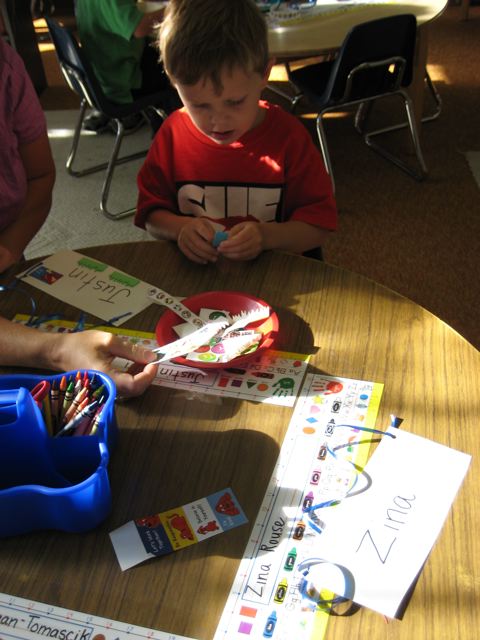 Working on my name tag.
---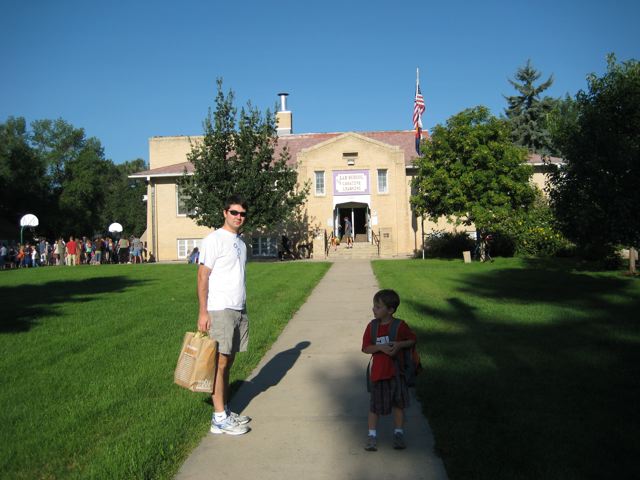 My dad and I, on my way into my new school- The Lab for Creative Learning.
---
Back
Next